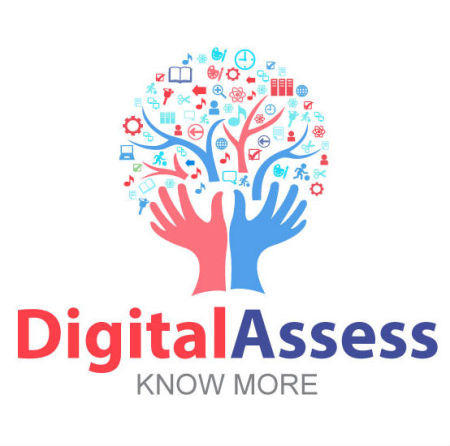 MODERN Tool Rating: 4.5/5
Category: Quizzing, Polling and Assessment Tool
Digital Assess provides a variety of tools to assess the collective work of students as well as providing a platform for students the opportunity to self-assess and review the work of others.
It is a multiplatform tool that is aimed at implementation on an institutional level, rather than by individual teachers or students. It has been adopted by many, mainly British, higher education and vocational training institutions.
2 Reasons to use Digital Assess:
Digital Assess is a very innovative tool which allows for Adaptive comparative judgment. Digital Assess automates the comparative judgement process whereby pairs of student assignments are presented to a judge who studies and chooses a better one. These judgements are recorded and subsequent pairs of assignments are presented to the judge adaptively (hence the term adaptive comparative judgement or ACJ) based on quality scores rather than randomly. This ensures that papers of similar scores/quality in previous rounds of comparisons are matched and presented to judges together.
It can also be used for peer assessment. Learners can assess each other's' work on screen – great for co-learning, attainment, and analytical skills
Here are just a few of the possibilities with Digital Assess:
Capture evidence of milestones using in-built digital features or learners' own mobile devices.
Learners, teachers and assessment bodies can annotate and input feedback directly into content in any digital media, demonstrating where learning goals have been met.
Allows for Our revolutionary tool for automatic ranking and grading of work with remarkable accuracy and consistency.
An assessment workflow for centres and accreditation bodies based on a secure digital portfolio that lets you mark, verify and moderate with ease.

Interested in finding out more about Digital Assess and how you can use it your class or lecture room? We have completed a pedagogic assessment of this tool which details its strengths and weaknesses based on its potential for innovative teaching strategies.
We collected and created some explainer videos which include tutorials, case studies of educators using this tool and more. Click to watch and learn.
4. Get Started with Digital Assess
5. Action –be inspired by these HEI and VET case studies
Now that you know all about Digital Assess – here are some more case studies to help you figure out how it could be used in your organisation.
The University of Edinburgh is one of the UK's top universities. But student satisfaction, as reflected in the annual National Student Survey, was not as high as the university would have liked . In response, the University embarked on an award-winning programme to improve students' experience which included working with us to introducing a more reliable, streamlined and student inclusive digital assessment and feedback process. Find out how Digital Assess helped to boost satisfaction scores while also improving engagement and attainment: http://digitalassess.com/university-of-edinburgh-closes-gap-between-national-achievement-and-student-satisfaction-ratings/